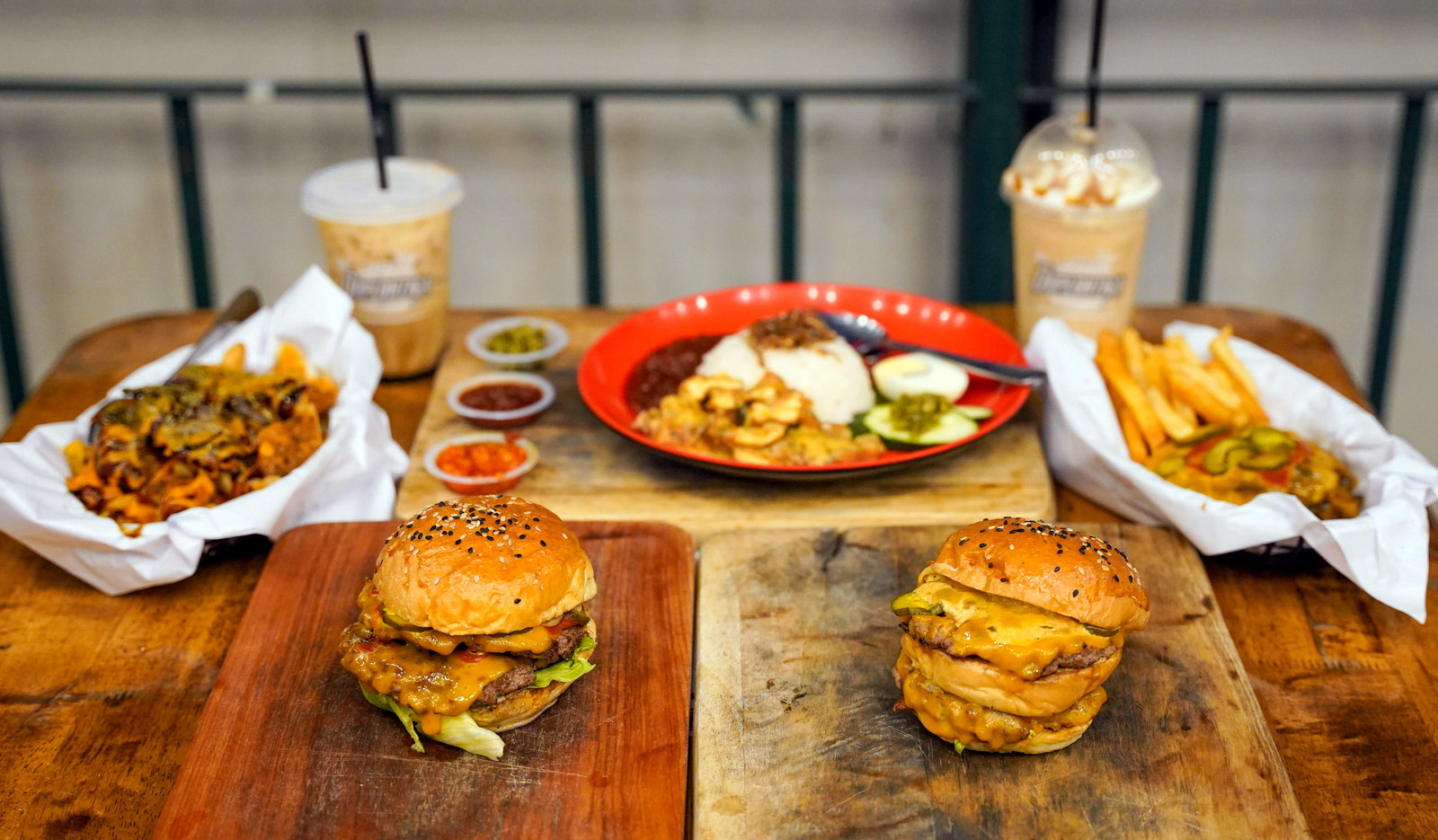 For fans of street burgers elevated to enjoyable heights, smashed to supreme succulence or harnessing halal Japanese-sourced wagyu beef, Doplohtiga is a distinctive destination that keeps customers coming back to Titiwangsa.
Founded by three Malaysian former mechanical engineers who worked to perfect their own beef patty recipes, Doplohtiga's double-level setting stands out on this neighbourhood's streets, beckoning burger buffs to sample its memorable selection.
Playful creations such as the Hulk Burger, layered with the fiery heat of ghost peppers and cayenne mayonnaise with provolone cheese, take centre stage alongside premium concoctions like the Kumamoto Wagyu Steak Burger, showcasing 230 grams of halal-certified A5 wagyu beef from the Japanese island of Kyushu, sliced into a sandwich-style burger.
Now firmly established for over two years, Doplohtiga isn't done yet - its 10-year mission is to be the first halal burger franchise that operates all over the world. And, it also wants to be the first major Malaysian brand to globally popularise nasi lemak.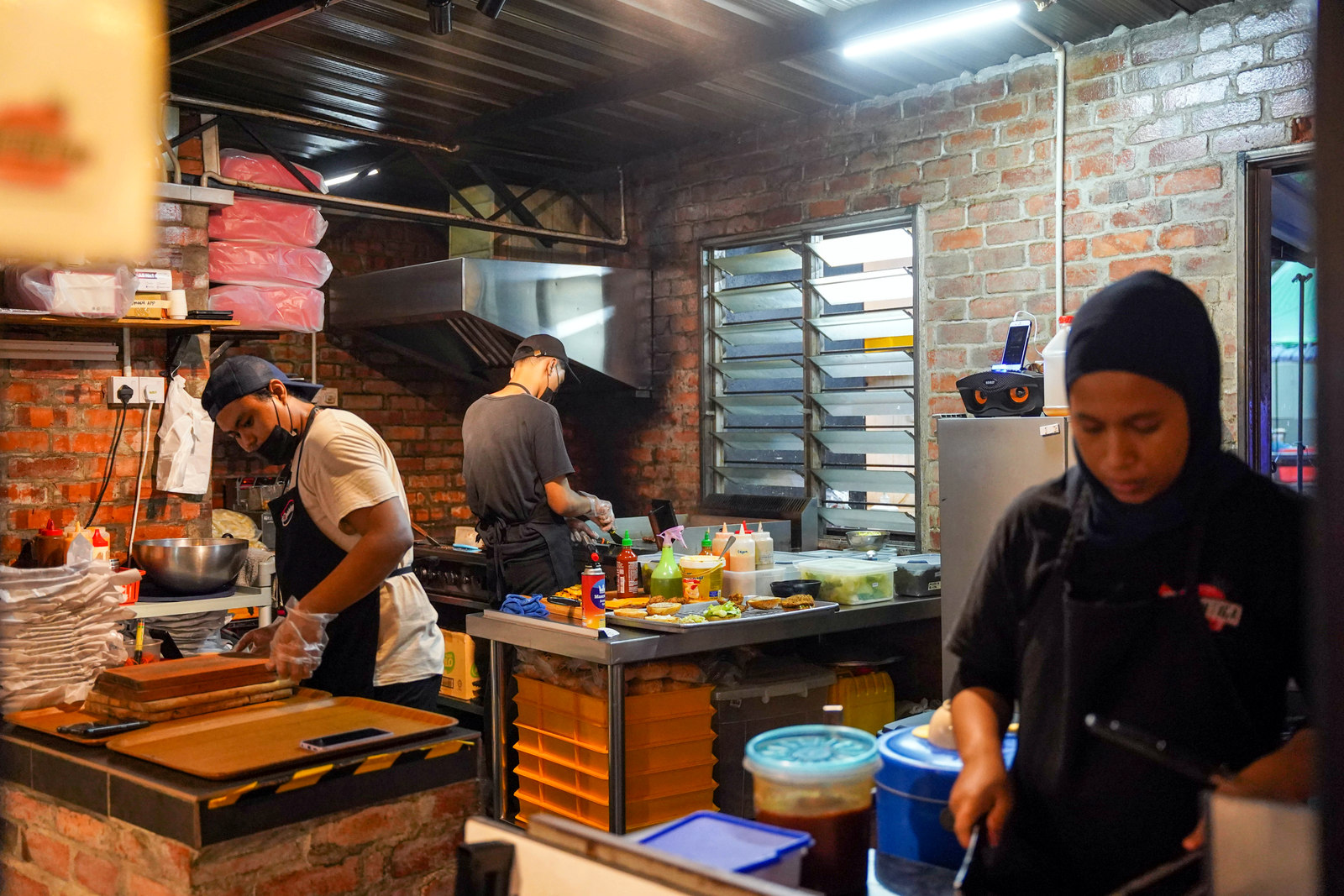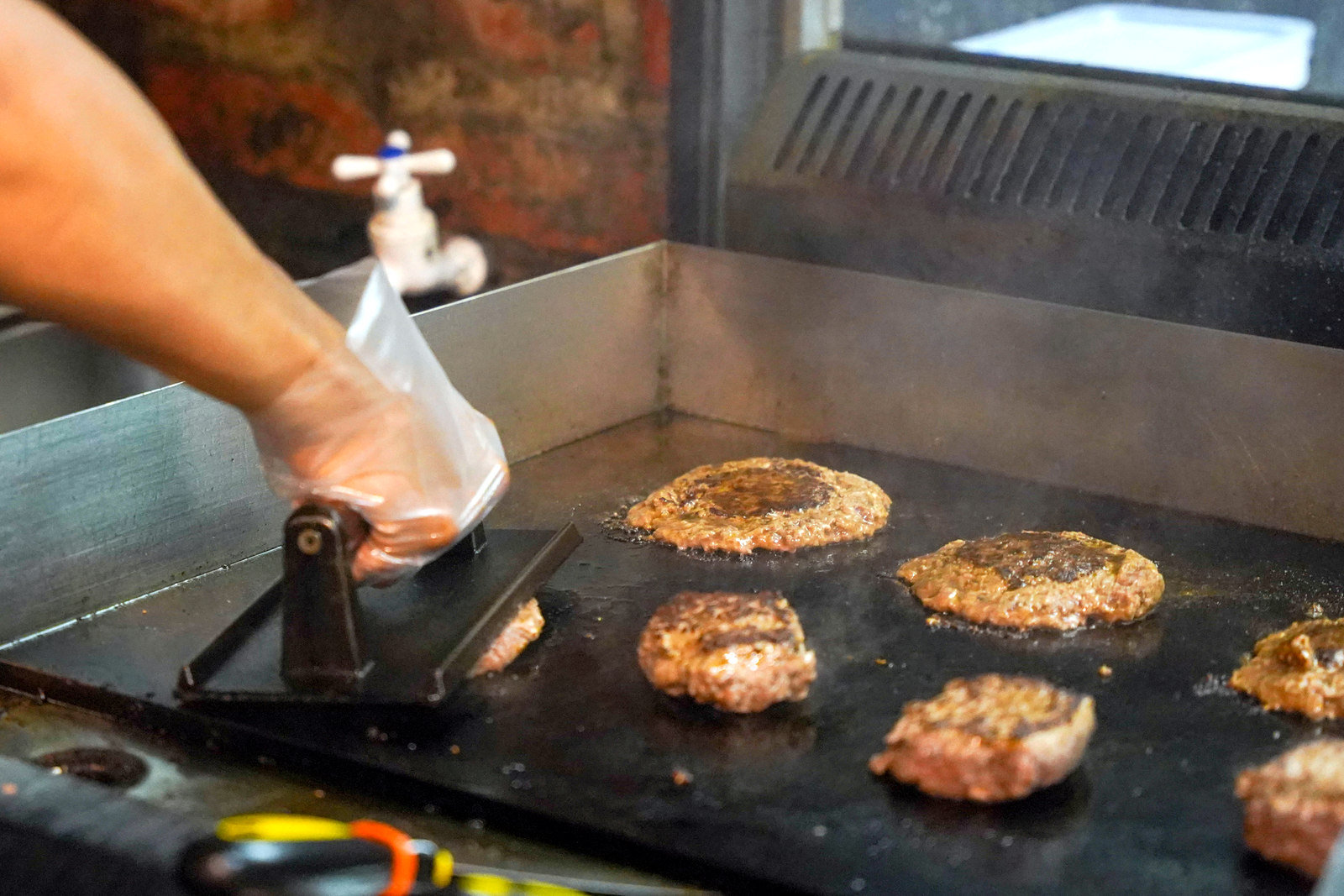 When we stepped into Doplohtiga on a recent weeknight, the scent of sizzling patties converted us into instant believers - the open kitchen remains busy throughout the evening, cooking for dine-in patrons plus plenty of delivery orders.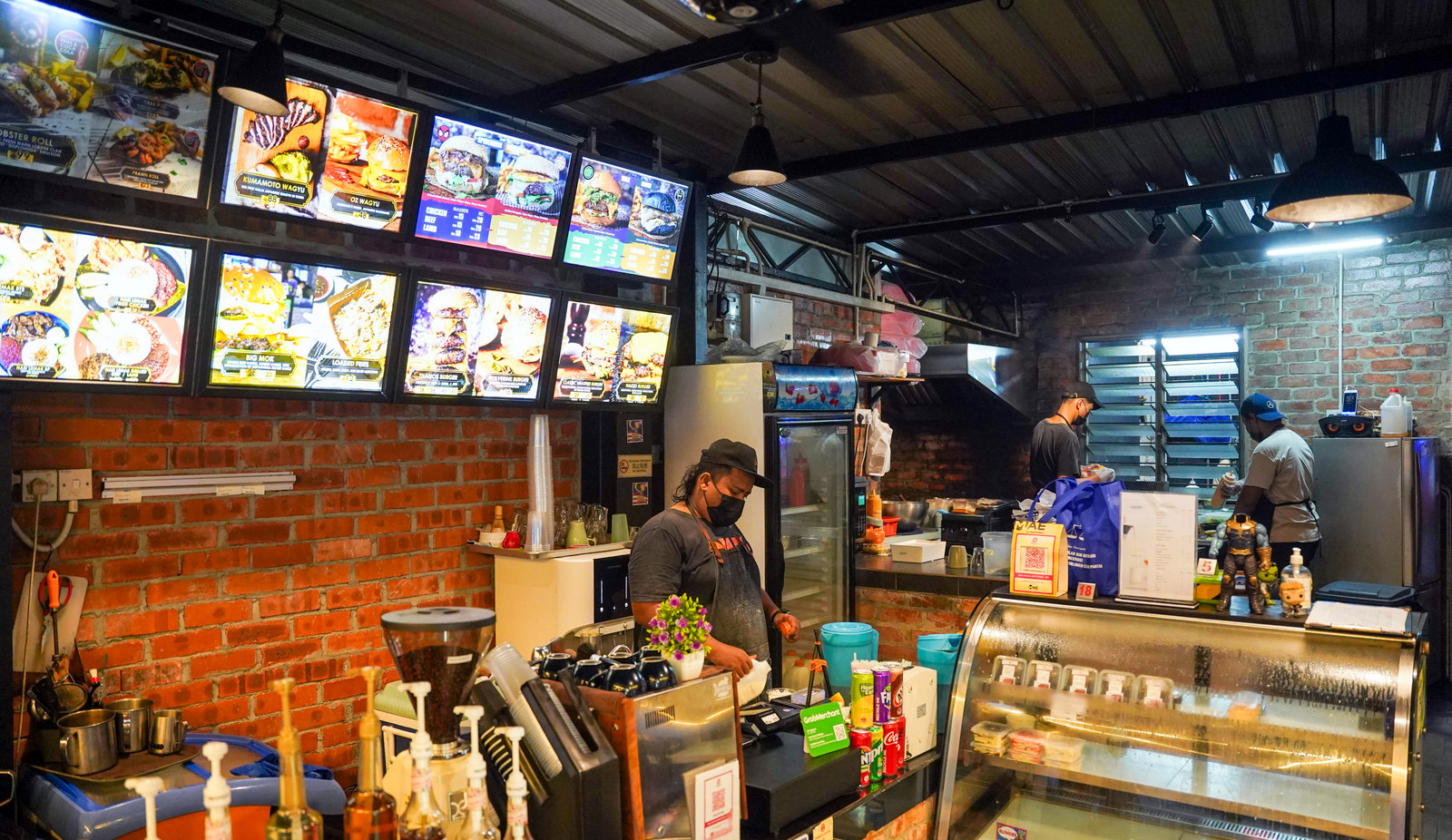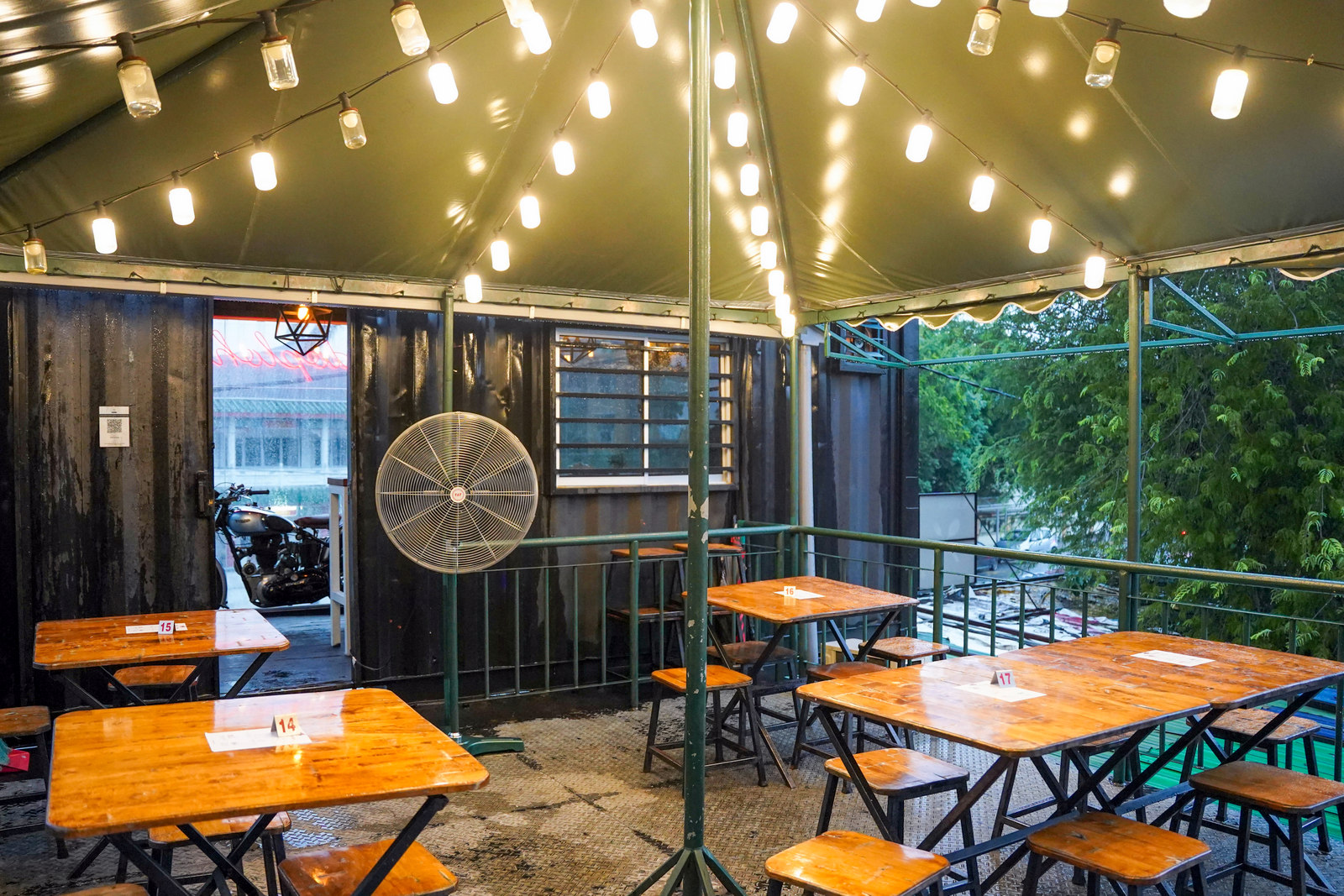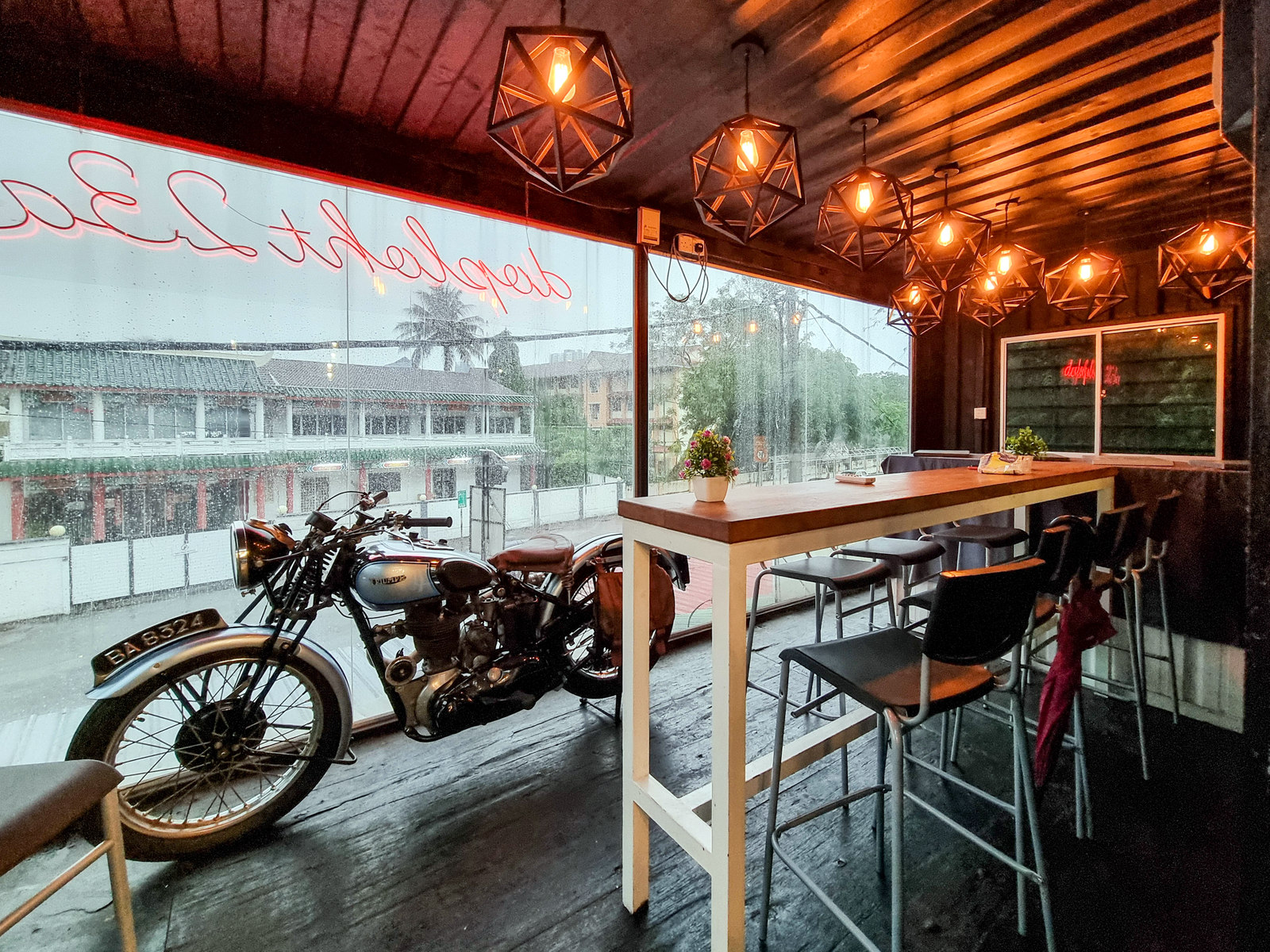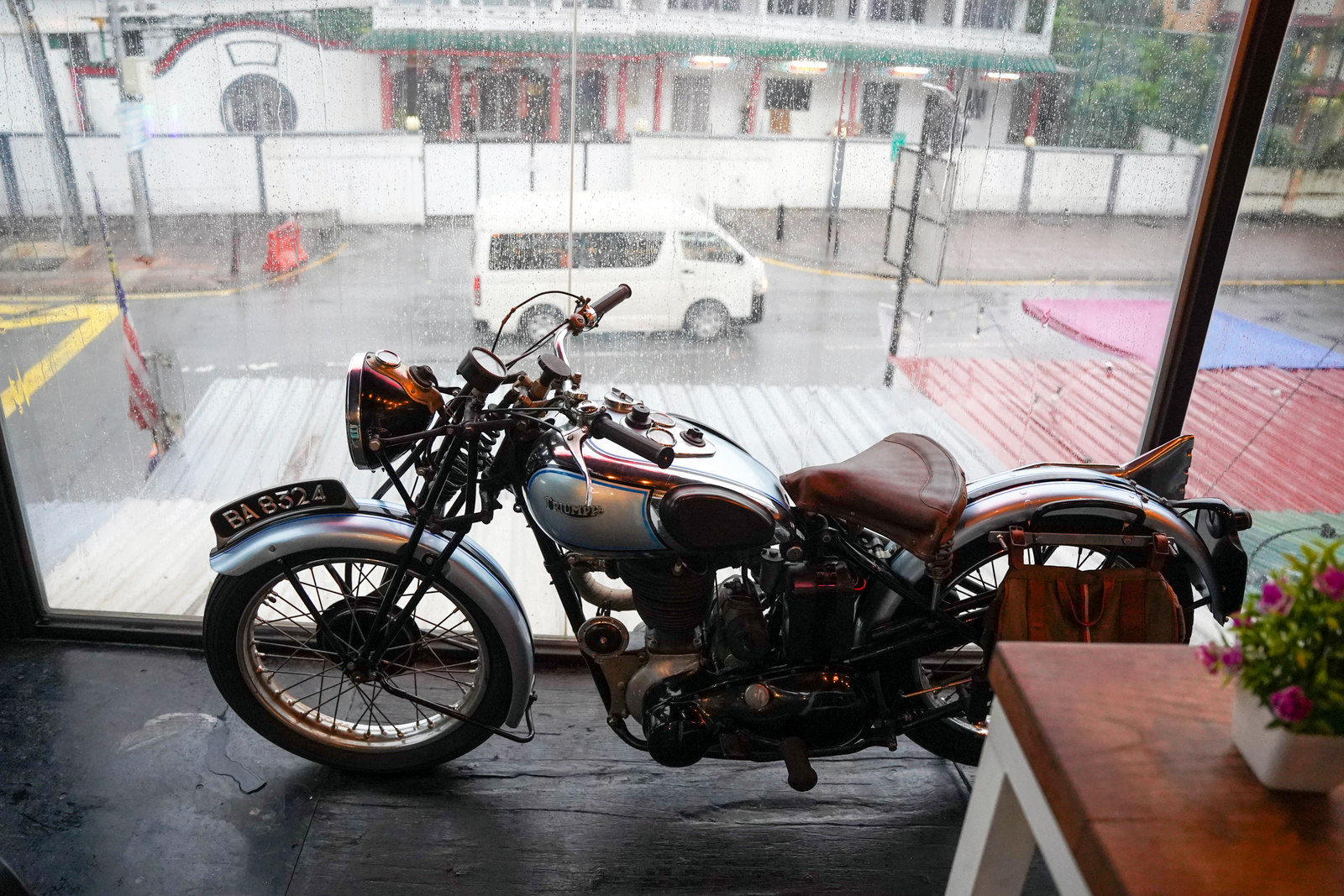 Customers can also choose to savour their meal upstairs, which includes a special glass-walled room built out of a container, with a bird's eye view overlooking Titiwangsa's streets.
A Triumph motorcycle reflects Doplohtiga's involvement in the motorcycle-loving community. Earlier this year, Doplohtiga collaborated with Route 77 Harley Davidson of KL for an event that combined test drives of new motorcycles with an A5 Wagyu slicing exhibition and tasting.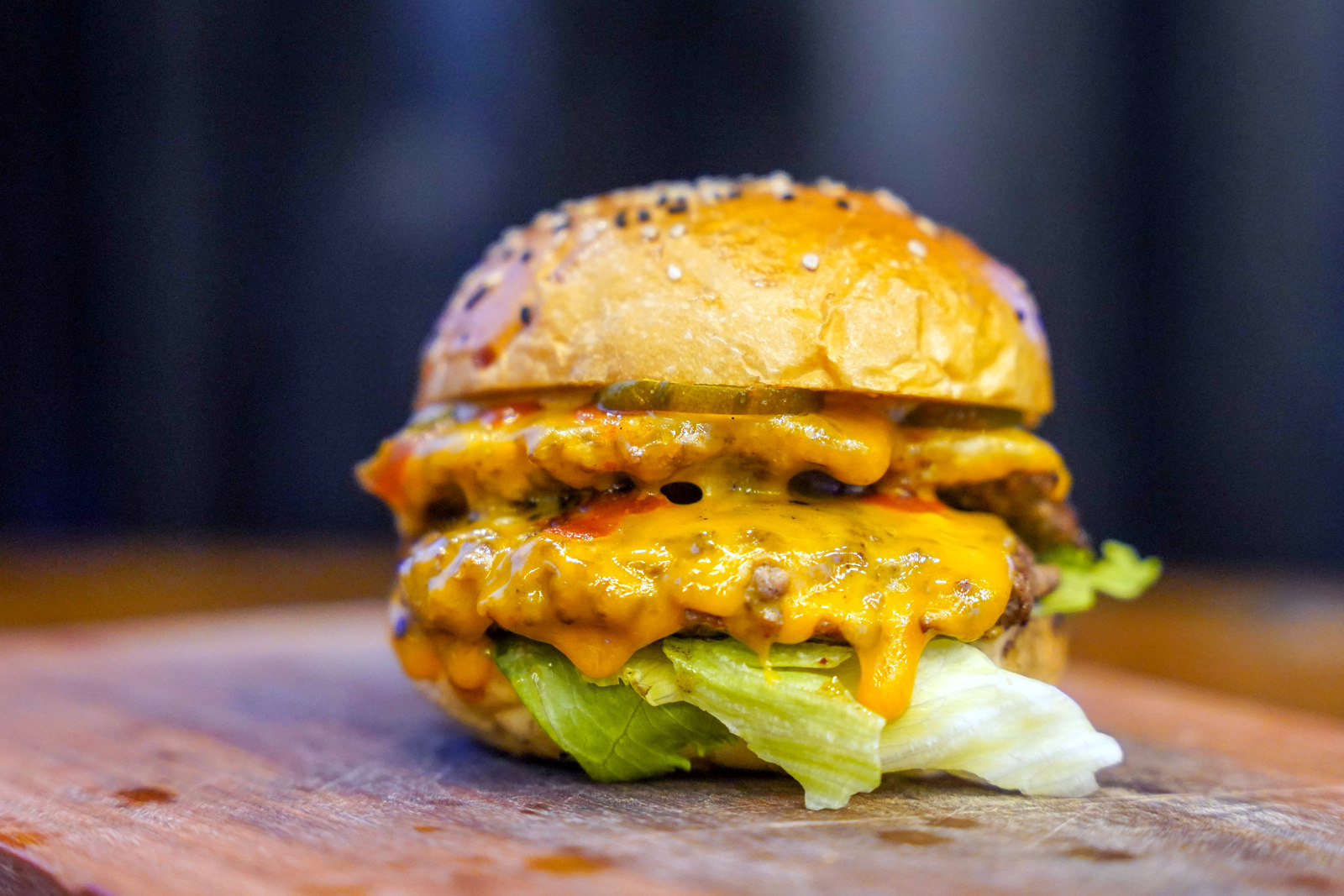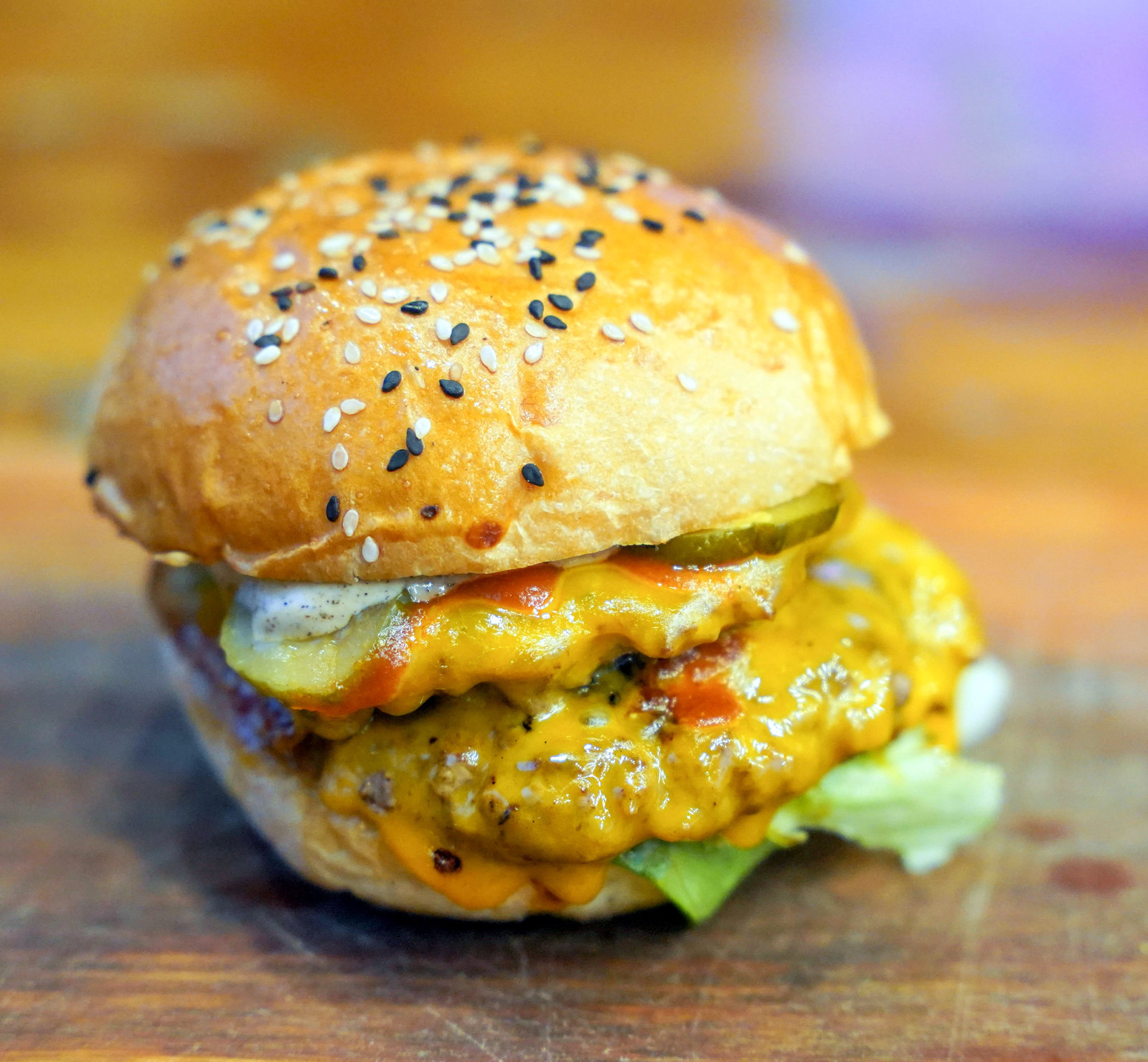 If this is your first exploration of Doplohtiga, the Classic Smashed Burger (RM23) is the ideal introduction - a double dose of deliciousness, with double the patties, double the sharp cheddar cheese, brightened with tangy pickles.
Doplohtiga does justice to the proud tradition of smashed burgers, with unmistakably craggy patty crusts that pave the way for a deeply savoury, densely textured chew.
Complete with melted cheese, this is ground-and-grilled greatness, with the beef patty convincingly cooked in its own richly flavourful juices for customers to sink their teeth into.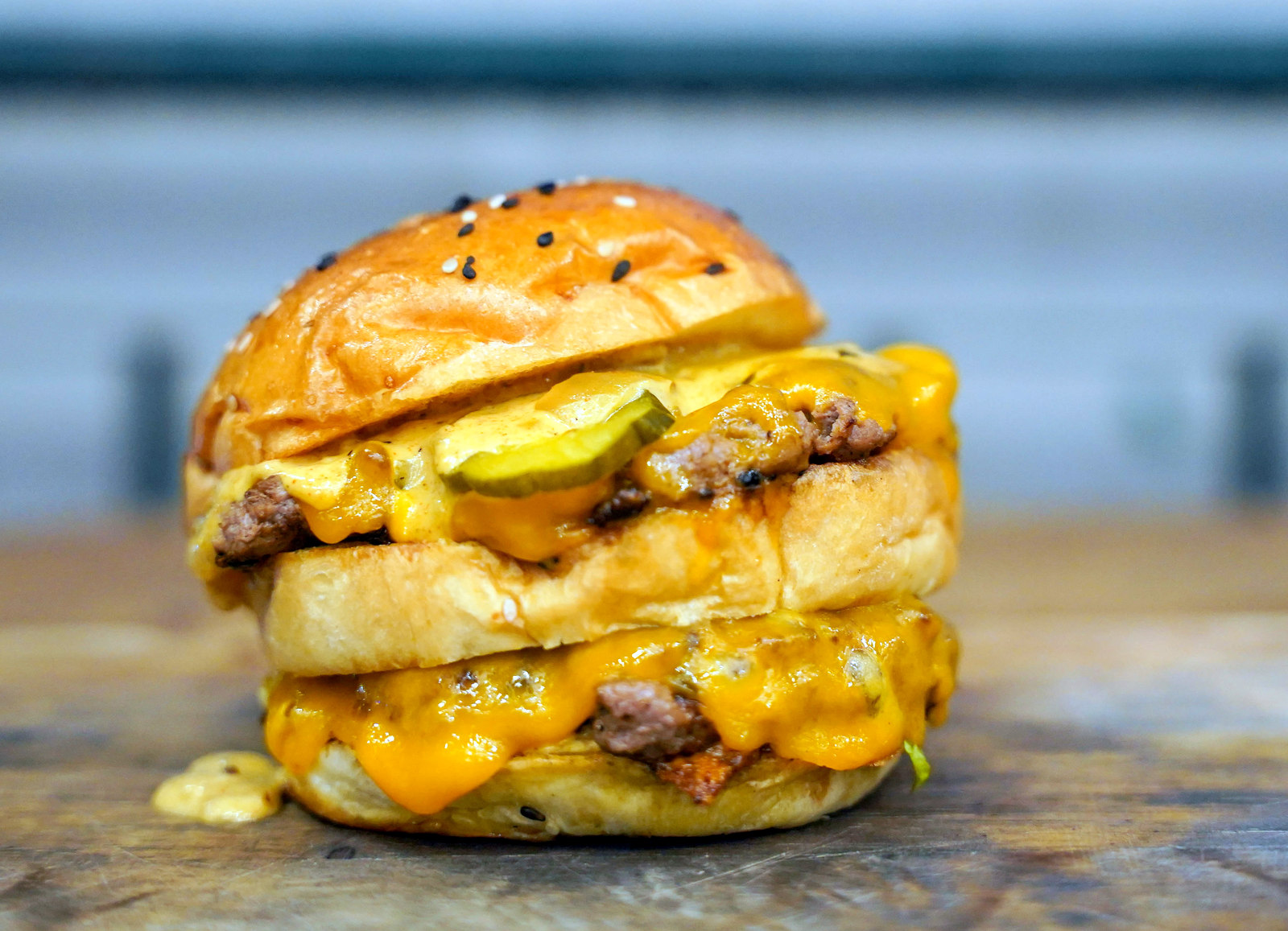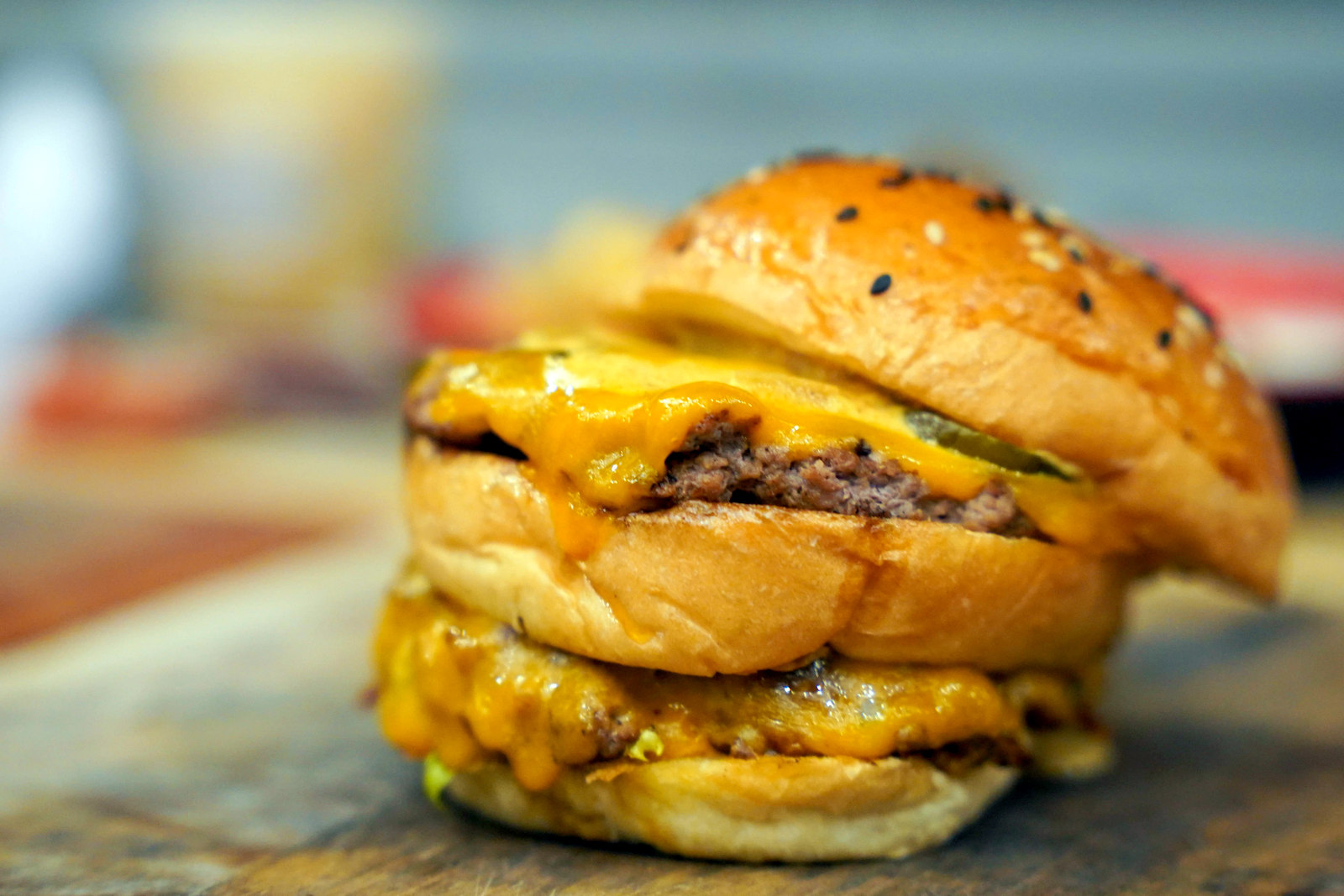 The Big Mok (RM23) is Doplohtiga's mischievous take on McD's iconic flagship - even bigger and beefier, with two satisfyingly thick 120-gram smashed patties, sharp cheddar, pickles and Doplohtiga's own Secret Sauce X that capably complements the burger.
All these burgers can be turned into a set meal - add RM5 for fries and a soft drink or RM10 for fries and coffee.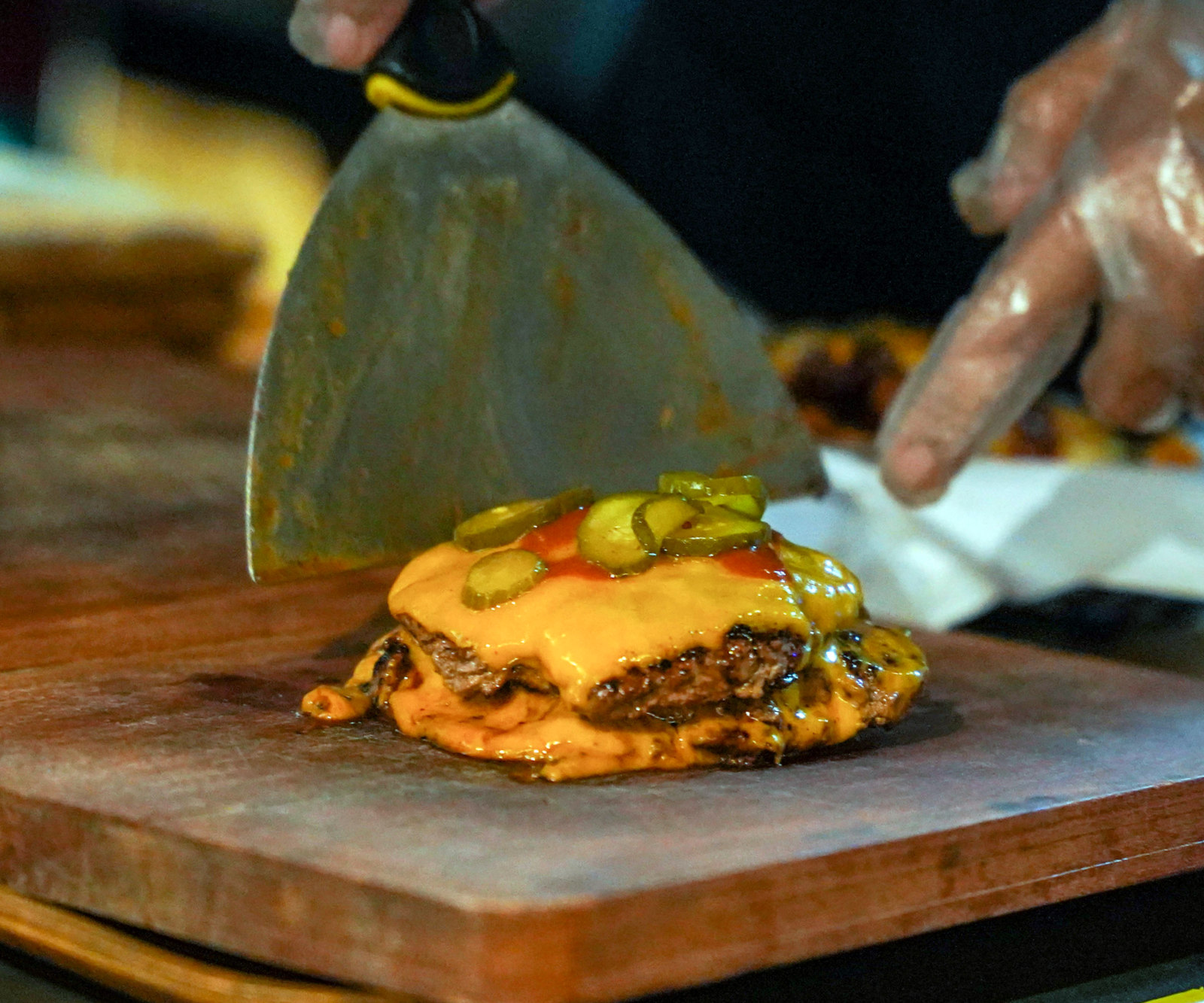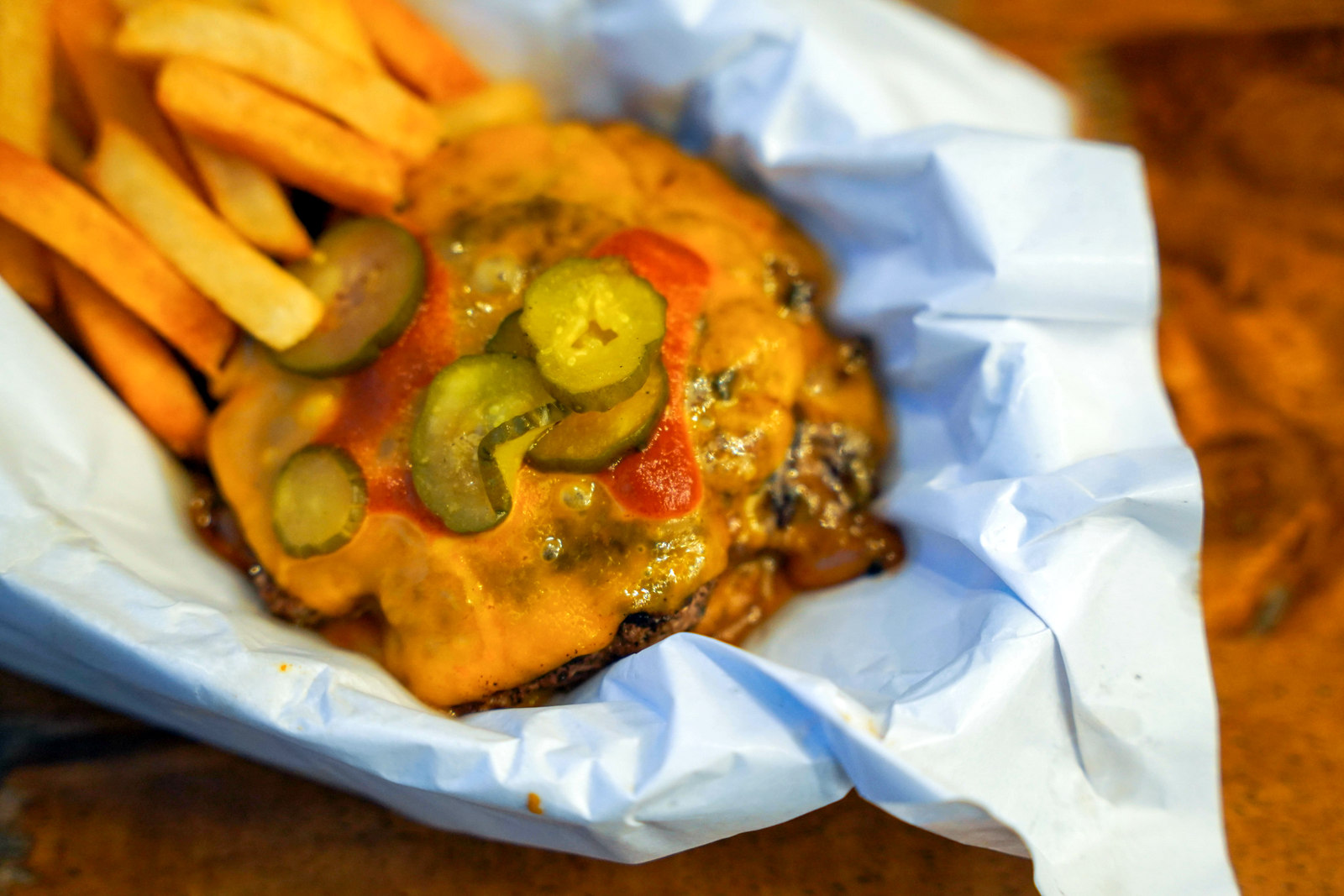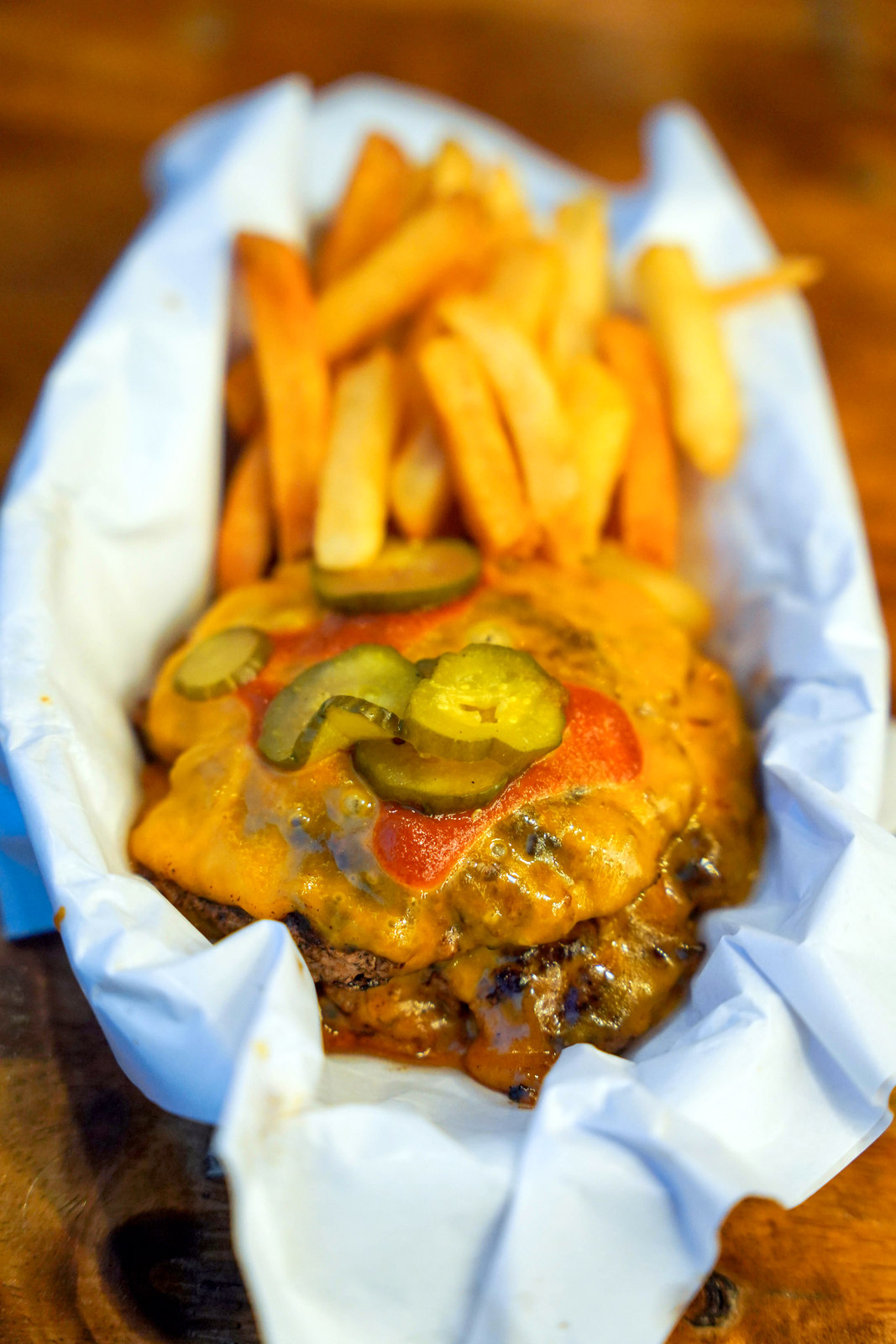 The Naked Burger (RM30) is for pure, protein-powered meat pleasure, replacing the bun with two extra patties for a triple threat of three beef patties and three melted cheese slices.
This carnivorous, caveman-worthy concoction, free of bread carbs, is designed for keto diets - unless you add some fries!
There are many other burgers on Doplohtiga's menu, including chicken and lamb burgers, ensuring something for every burger enthusiast.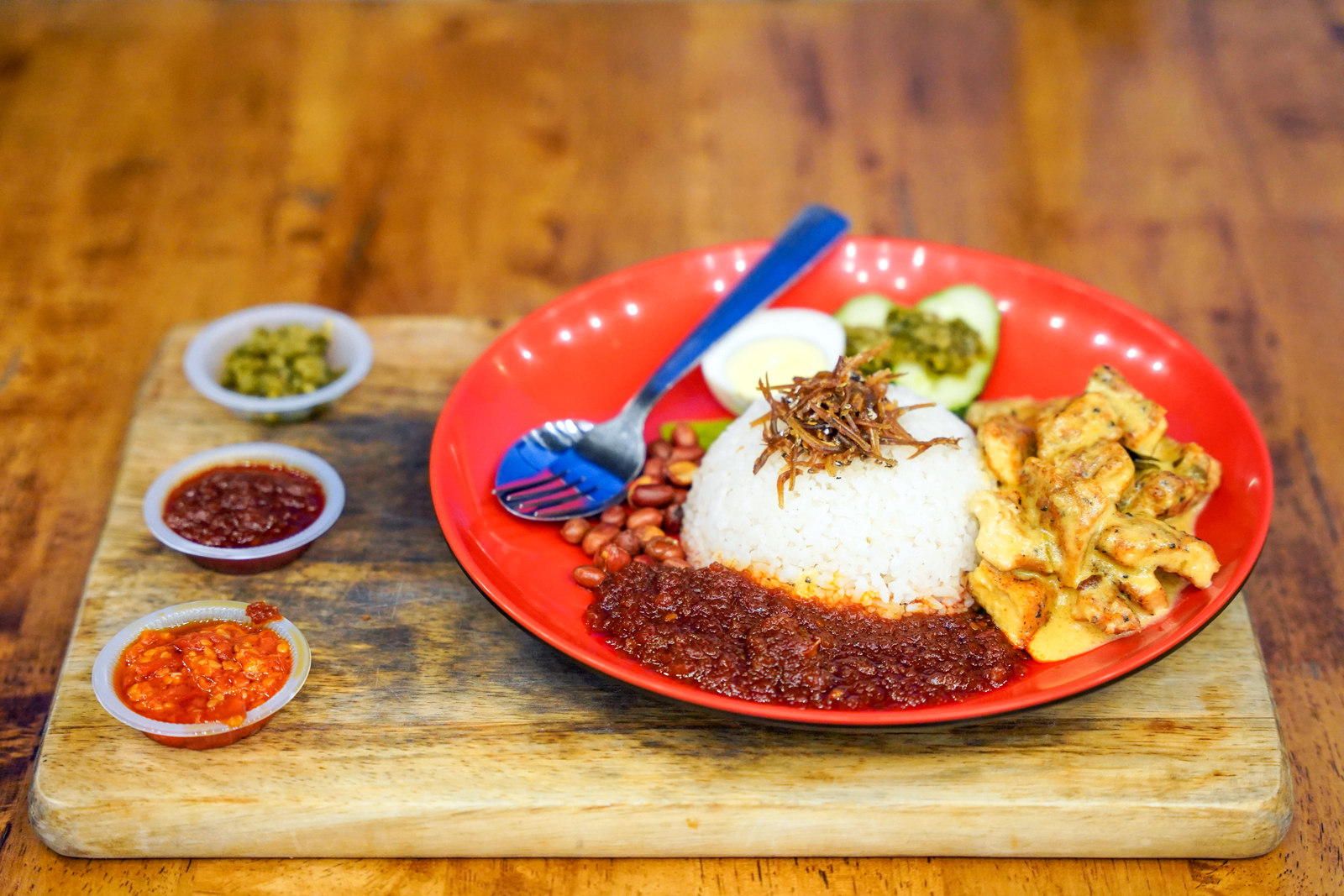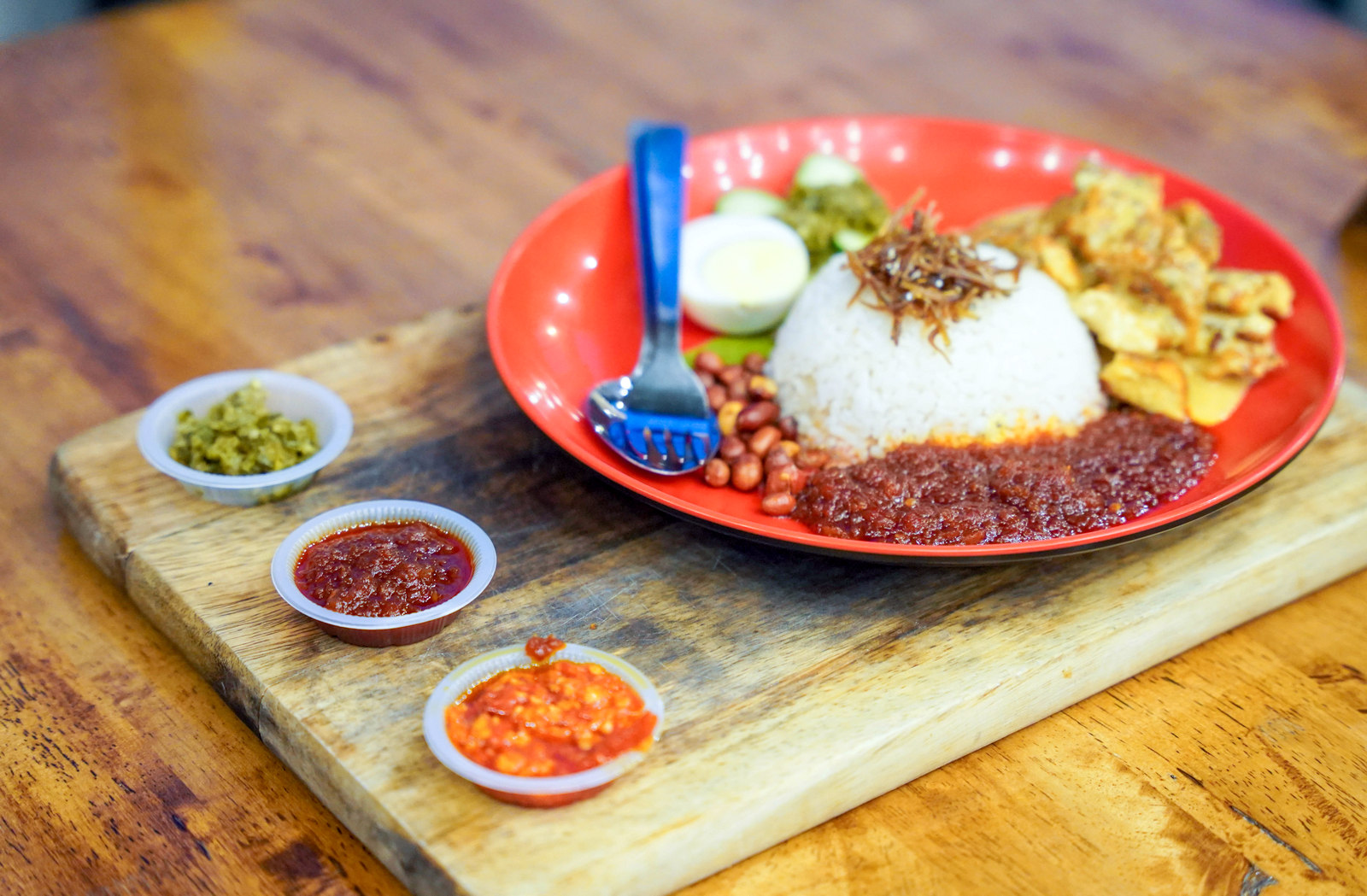 Doplohtiga isn't just a burger specialist - it also takes pride in Nasi Lemak that merits international recognition, inspired by the family recipe of Doplohtiga's store manager.
The signature Nasi Lemak BTS (RM12) is a lip-smacking take on nasi lemak, encircled with buttermilk sauce chicken, nuts and cucumber, plus tiny-crispy ikan bilis matabiru, whitebait anchovies sourced from Sabah.
Nasi Lemak BTS charmingly stands for Boleh Tambah Sambal - it comes with three types of sambal on the side: the familiar Sambal Nasi Lemak, Sambal Cili Hijau with a green chilli kick, and Indonesian-inspired Sambal Geprek that's powerfully fiery.
Nasi lemak lovers, bookmark this one to try soon!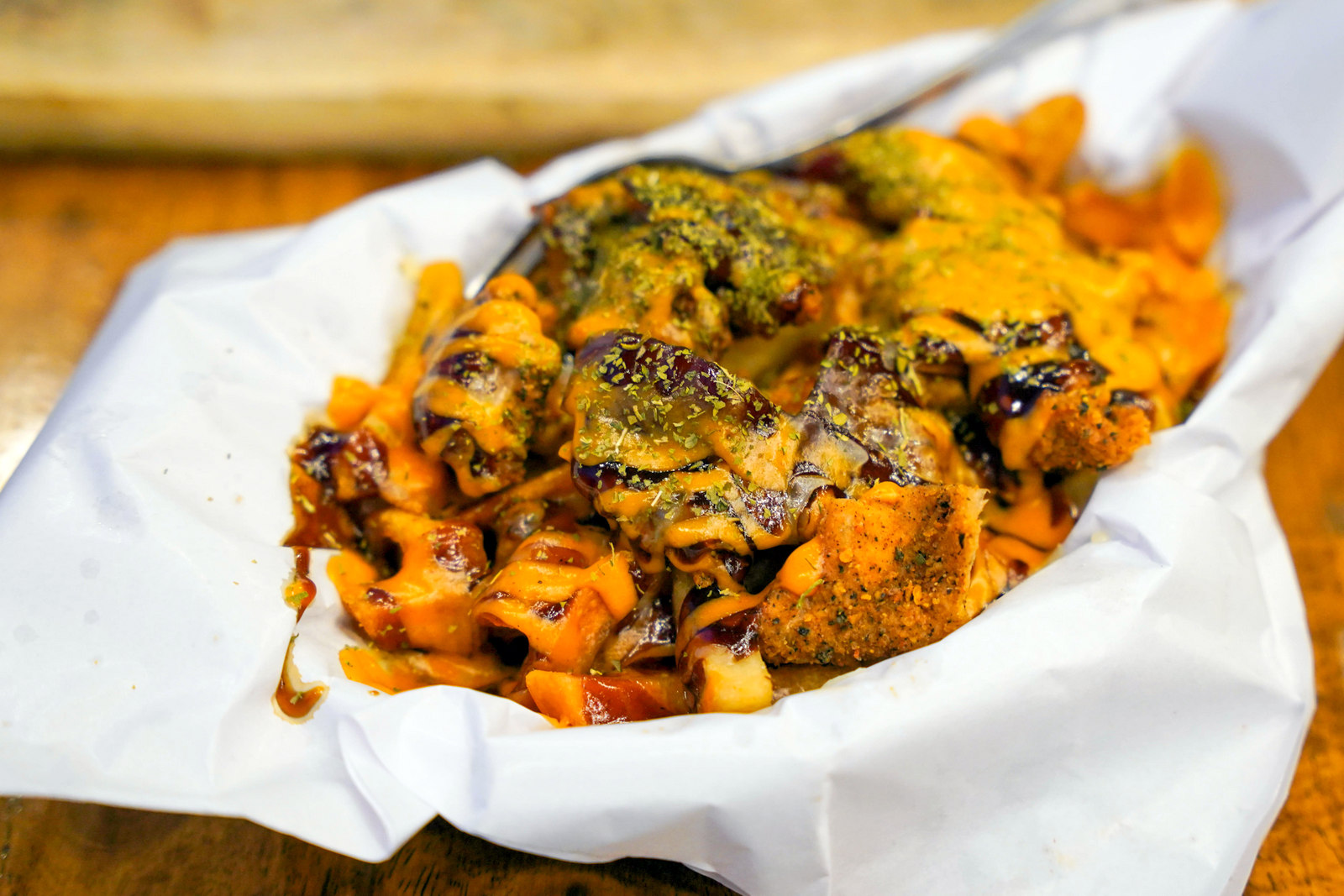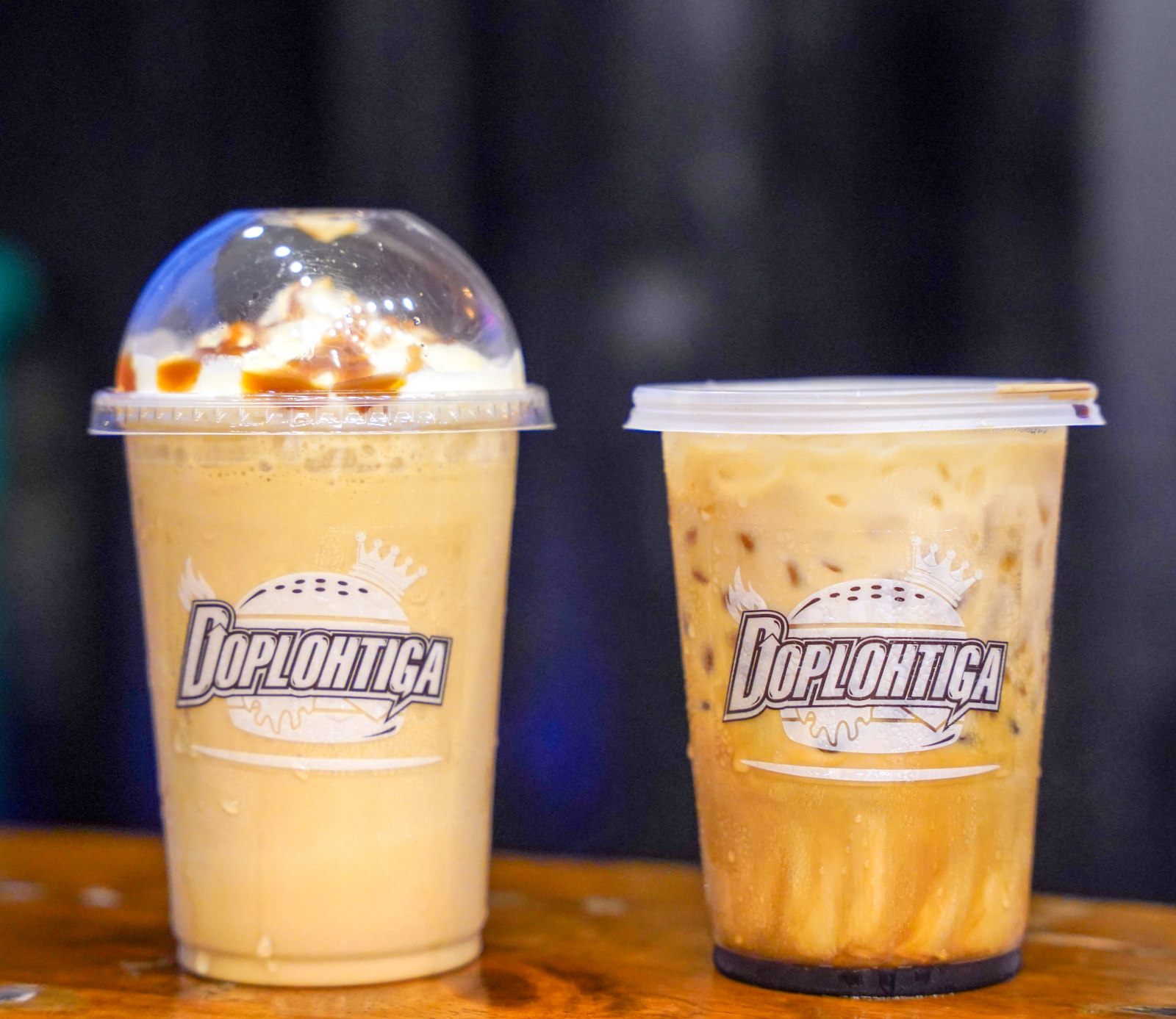 A Loaded Mix (RM15) of thick-cut fries made with premium potatoes keeps us munching merrily, blanketed with beef bacon and chicken strips, bathed in a house-mixed cheese and barbecue sauce that's sinfully robust.
Wash everything down with an Iced Latte with Caramel for a decadent caffeine kick or the Iced Latte Gula Apong, made nectarous with Sarawak's mellow gula apong - pleasantly easy-going coffee beverages with the right thickness and sweetness.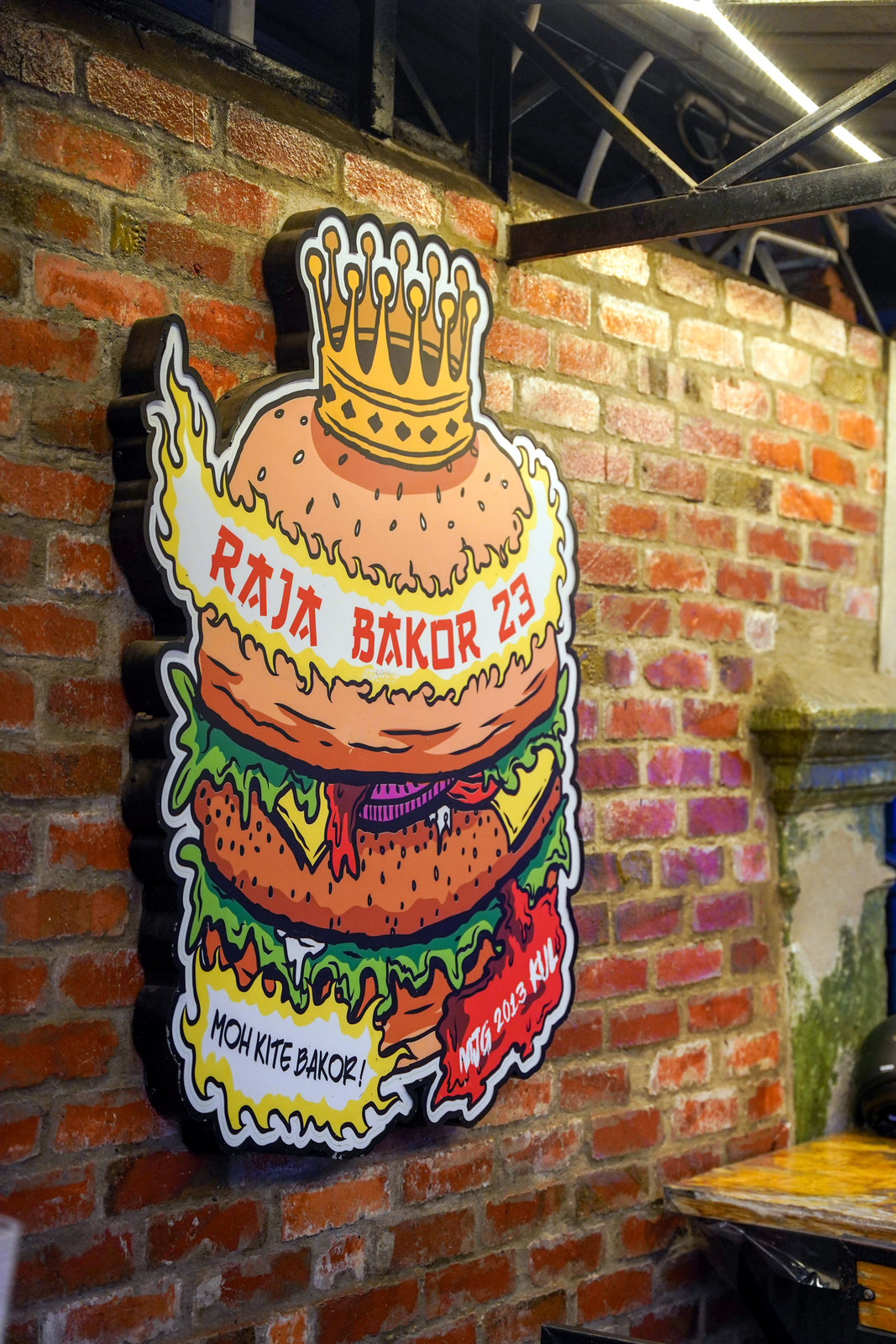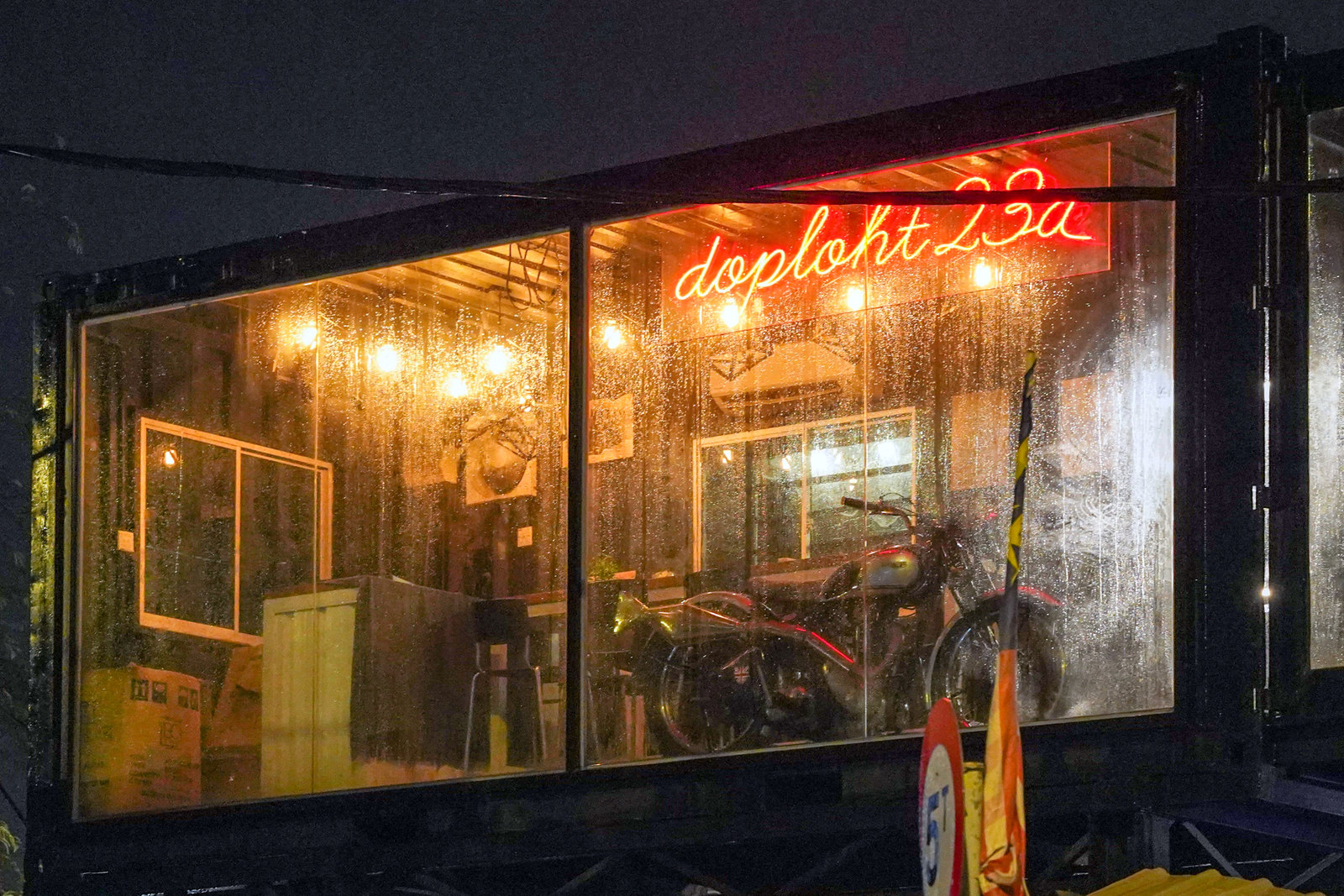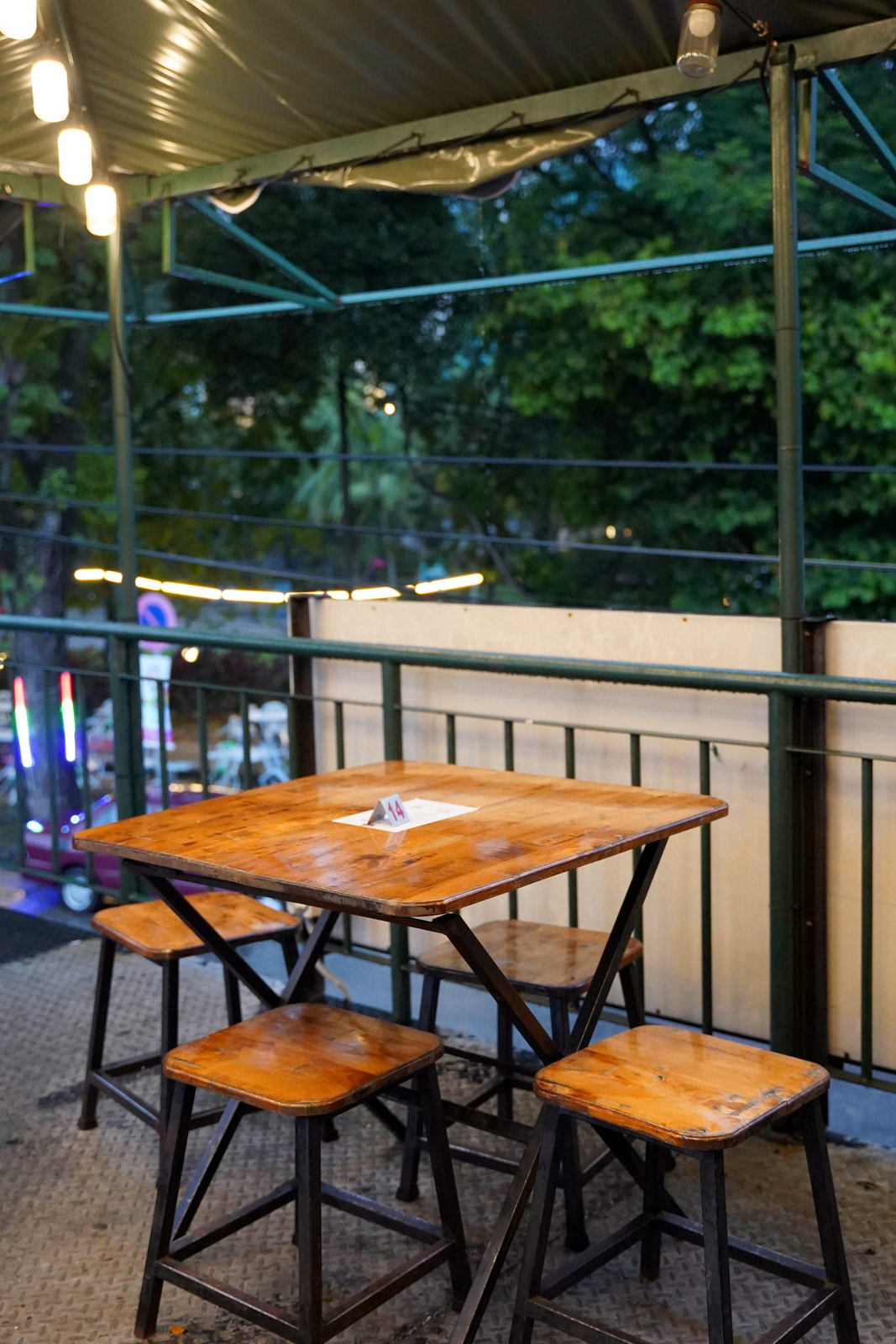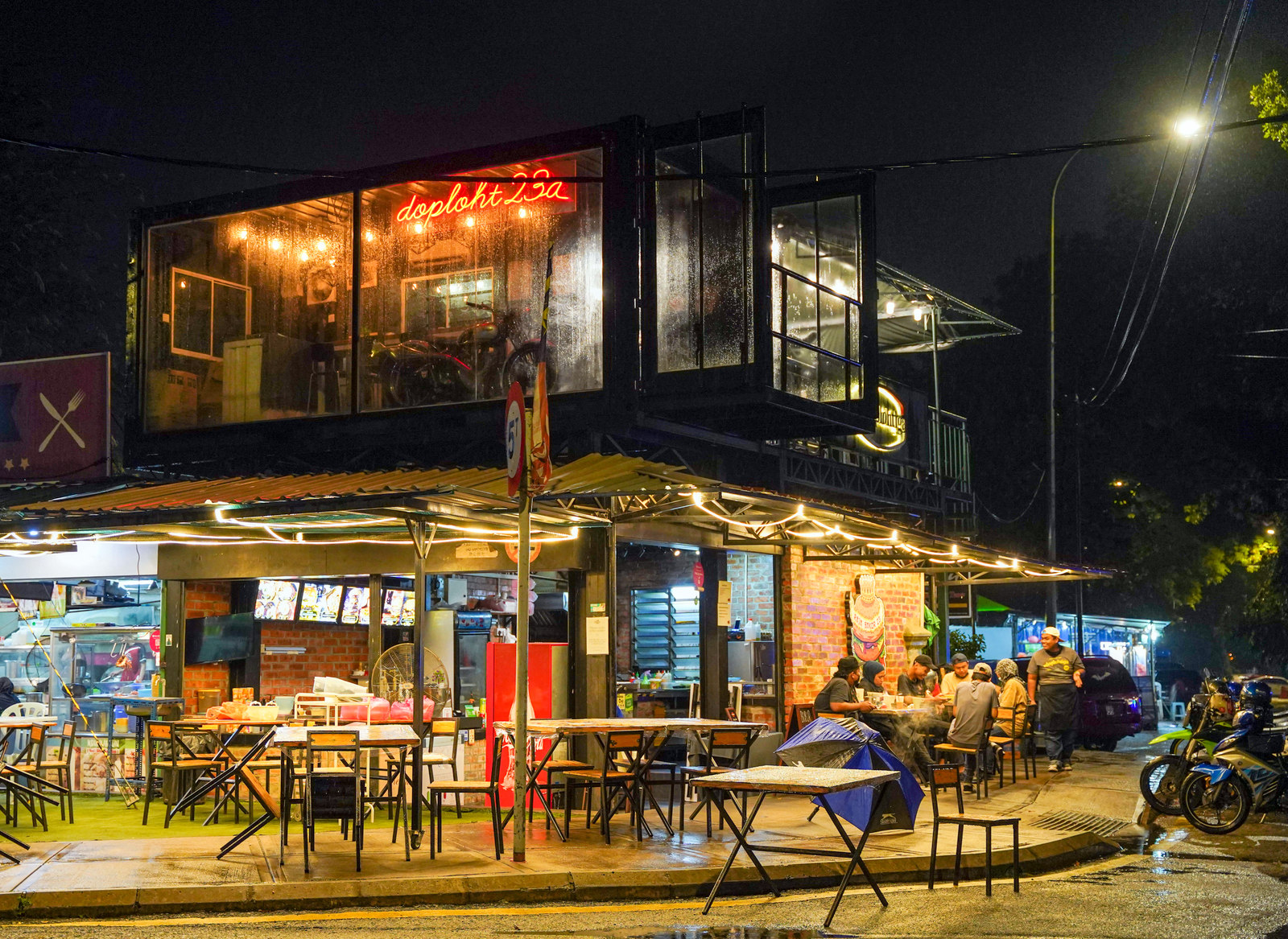 Doplohtiga
1, Jalan Beserah, Titiwangsa, 53200 Kuala Lumpur.
Open Tuesday-Sunday, 5pm-12am. Tel: 019-297-2023